Top Stories
Houston's FBI file reveals purported extortion try
Responding to numerous Freedom of Information Act requests, the agency has released the 128-page record it had on the late music legend.
Fannie, Freddie to form new company
Fannie Mae and Freddie Mac will build a new joint company for securitizing home loans as a stepping stone toward shrinking the government's role in the mortgage market, the regulator of the U.S. government-controlled firms said on Monday.


Forbes' billionaires list gets bigger, and richer too
This year Forbes has uncovered a record 1,426 billionaires. That is 200 more than we found in 2012, another record breaking year.
Oberlin cancels classes amid 'hate-related incidents'
Ohioís famed Oberlin College suspended classes on Monday after a person was spotted on campus wearing what appeared to be a white KKK robe, the latest in a string of racially charged incidents on campus.
Bipartisan group reaches deal on gun trafficking
A bipartisan group of senators has reached a deal on a bill that would make it a federal crime to buy a gun for someone who isn't legally allowed to own one. Senate Judiciary Committee Chairman Patrick Leahy announced the agreement on the Senate floor Monday evening.


How to of the Day
How to Choose a Dress for New Year's Eve
Whether youíre planning on going out on the town, attending a ball, or throwing a party at your house, you want the dress you wear on New Yearís Eve to be the perfect choice. Itís the start of a new year, and that deserves a new dress, but picking a dress can be a stressful process. By looking at specifics such as dress style, color, and fabric, youíll be choosing your New Yearís Eve dress in no time at all.

How to Know if You Sprained Your Finger
Sprained fingers are relatively common injuries in sports like football and basketball. Fortunately, although a sprained finger can be uncomfortable and get in the way of day-to-day activities, itís not a serious injury. You can tell if your finger is sprained by seeing if it cramps or turns red and by examining whether or not itís swollen. If youíre struggling to figure out if your finger is sprained or broken, make an appointment to see your doctor.

How to Roast Chestnuts
Chestnuts are a traditional holiday food in many cultures, and they taste wonderful on a cold winter day! You can roast chestnuts in the oven, over an open fire, or in a frying pan. Use the option that works best for you and enjoy some roasted chestnuts for your next holiday gathering!

How to Wear a Lace Bodysuit
A lace bodysuit is a timeless piece of lingerie and, with the right styling, it can be transformed into a bold outfit. Pick a coverage that you feel comfortable with first, before starting to style your outfit. Then choose a top to layer the lace bodysuit with, before picking the right bottoms to finish off your look. Remember that the key to wearing a lace bodysuit out is confidence!

How to Make Eggnog
Nothing says "holiday spirit" like a glass of eggnog! It tastes like Christmas, and when you combine just a few simple ingredients, you have a treat the whole family can enjoy. Learn how to make easy eggnog for your family, a traditional batch large enough for a party, or a glass of iced eggnog to enjoy on your own.

Healthy Recipes
Low-Cholesterol Recipes: Homemade Pickled Ginger (Gari)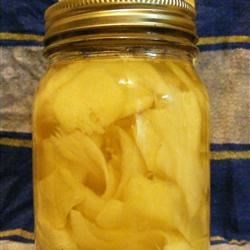 4.76 / 5 Stars | 21 Reviews
by Phoena
"Pickled ginger is called gari or amazu shoga in Japanese. It's served with sushi or sashimi and eaten between different kinds of sushi. It helps to clean your taste buds and enhance the flavors. It's also great with Century Eggs - a Chinese delicacy. You can find prepared pickled ginger in pink or white at most Asian markets but I preferred to make my own and share with family and friends."
Dairy-Free Recipes: Baked Tilapia in Garlic and Olive Oil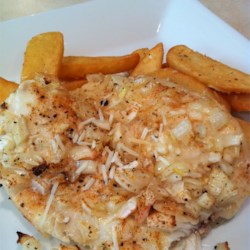 3.92 / 5 Stars | 157 Reviews
by Stephen Carroll
"Baked tilapia, marinated in garlic and olive oil. If you prefer to grill, get your grill hot and put the fish on aluminum foil; grill until desired doneness is reached. "
Mediterranean Diet: Mediterranean Medley Salad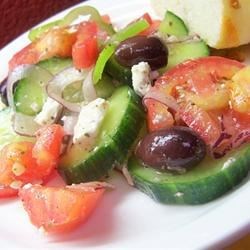 4.66 / 5 Stars | 33 Reviews
by USA WEEKEND
"According to recent studies, a Mediterranean diet is one of the healthiest diets around. This marinated salad made with olive oil and garden fresh vegetables is a good introduction to this healthy eating style."
Diabetic Recipes: Honeydew Blueberry Soup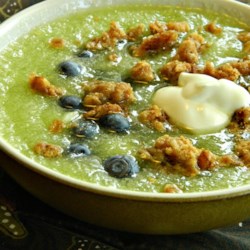 4.04 / 5 Stars | 19 Reviews
by J. Carlson
"Honeydew melon is pureed, combined with whole blueberries and chilled before being served with an oatmeal cookie crumb topping."
Raw Food Diet: Avocado Mango Salsa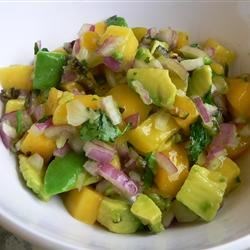 4.8 / 5 Stars | 145 Reviews
by Six Pack To Go
"Yowzers! Sweet and hot salsa with tangy mangoes and habaneros. Great with pork, chicken or fish or just with chips. You can omit the habaneros and add red bell peppers for a non-spicy version, but then again, why would you want to? Remember, ALWAYS wear gloves when working with habaneros!"
Home Improvement
Protect Your Driveway
Driveway sealing is an easy and cost effective way to protect and prolong the life of your driveway. Asphalt surfaces are particularly susceptible to wear and tear, both from...Read more about Driveway Sealing
Blown-In Insulation Pumps out Protection
All walls need some kind of insulation otherwise you're risking a loss of heat in your home through cool drafts, thermal leakage, or actual condensation and damage along the...Read more about Blown Insulation
Clean the Gutters? No Thanks.
Nobody enjoys cleaning gutters. It's why we have kids, really, so we can send Junior up there a couple of times a year to hang off the roof ledge and scrape out the leaves and...Read more about Gutter Covers
Masonite Siding: A Stronger Alternative
If your wood siding is swelling, cracking, or constantly needs repainting, then you may want to look into Masonite siding. Masonite boards are synthetically constructed from a...Read on about Masonite Siding
Roof Insulation Captures Escaping Energy
When you turn on the furnace, your HVAC system is not the only thing keeping your house warm; proper insulation keeps this generated heat inside the home. Even though your walls...Read more about Roof Insulation