How to of the Day
How to Donate to Locks of Love
Donating your hair after a major cut is a way to provide a great deal of help to people in need. One of the most popular hair donation charities, Locks of Love, is a public non-profit organization that provides hairpieces to financially disadvantaged children under age 21 who suffer from long-term medical hair loss. Once you have double-checked your hair's eligibility, sending a donation to Locks of Love is as simple as putting your hair up in a ponytail, getting a quick trim, and shipping it off in the right envelope.

How to Make a Layer Cake
If you're intimidated by stacking and frosting your own layer cake, learn a few simple baking tricks to make it easy. Bake cakes that are flat and even in size. If you get cakes that are domed, trim the excess at the top so the layers are flat. Spread filling or frosting between chilled layers of cake and apply a thin crumb coat to the entire cake. This will trap crumbs so you can frost and decorate a completely smooth cake. Slice your layer cake and enjoy!

How to Wash Jeans Without Shrinking
Jeans are a staple item in many people's closets since they can be paired with so many things. If you have a pair of jeans that fit you perfectly, you may be worried about washing them in case they shrink or warp. Simple tactics like washing your jeans in cold water and hanging them to dry will keep your jeans the same size every time you clean them.

How to Save on Heating Bills
During the winter months, heating your house is often necessary. Unfortunately, it is also often expensive. There are some ways you can save your home heating bill, though. Free fixes such as adjusting your thermostat and closing the fireplace damper can help reduce your bill quickly and easily, while upgrades such as energy-efficient HVAC systems and storm windows can help you save a lot of money in the long run. With just a few adjustments, you can start saving on your monthly heating bill and still keep warm.

How to Treat Dry Eyes Naturally
Dry eyes can cause a lot of discomfort, so you likely want relief fast. You may be able to moisten your eyes using home treatments, particularly castor oil eye drops. Additionally, lifestyle and dietary changes may help treat your dry eyes. If eye inflammation is causing your dry eyes, wash your eyelids to help reduce the inflammation and unclog your tear ducts. However, talk to your doctor before you use natural treatments and if your symptoms don't improve.

Healthy Recipes
Low-Cholesterol Recipes: Homemade Pickled Ginger (Gari)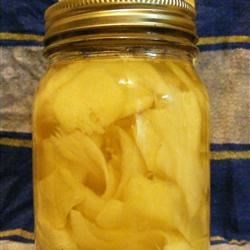 4.76 / 5 Stars | 21 Reviews
by Phoena
"Pickled ginger is called gari or amazu shoga in Japanese. It's served with sushi or sashimi and eaten between different kinds of sushi. It helps to clean your taste buds and enhance the flavors. It's also great with Century Eggs - a Chinese delicacy. You can find prepared pickled ginger in pink or white at most Asian markets but I preferred to make my own and share with family and friends."
Dairy-Free Recipes: Baked Tilapia in Garlic and Olive Oil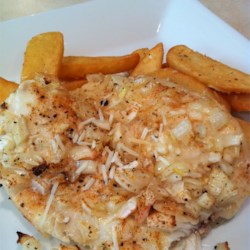 3.92 / 5 Stars | 157 Reviews
by Stephen Carroll
"Baked tilapia, marinated in garlic and olive oil. If you prefer to grill, get your grill hot and put the fish on aluminum foil; grill until desired doneness is reached. "
Mediterranean Diet: Mediterranean Medley Salad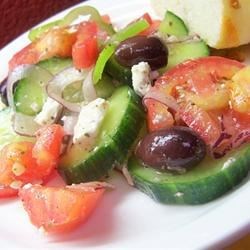 4.66 / 5 Stars | 33 Reviews
by USA WEEKEND
"According to recent studies, a Mediterranean diet is one of the healthiest diets around. This marinated salad made with olive oil and garden fresh vegetables is a good introduction to this healthy eating style."
Diabetic Recipes: Honeydew Blueberry Soup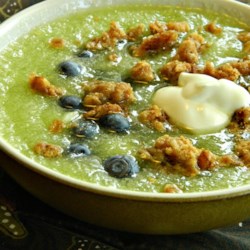 4.04 / 5 Stars | 19 Reviews
by J. Carlson
"Honeydew melon is pureed, combined with whole blueberries and chilled before being served with an oatmeal cookie crumb topping."
Raw Food Diet: Avocado Mango Salsa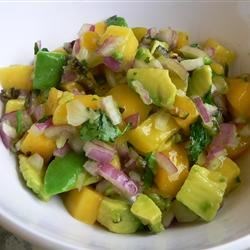 4.8 / 5 Stars | 145 Reviews
by Six Pack To Go
"Yowzers! Sweet and hot salsa with tangy mangoes and habaneros. Great with pork, chicken or fish or just with chips. You can omit the habaneros and add red bell peppers for a non-spicy version, but then again, why would you want to? Remember, ALWAYS wear gloves when working with habaneros!"
Home Improvement
Protect Your Driveway
Driveway sealing is an easy and cost effective way to protect and prolong the life of your driveway. Asphalt surfaces are particularly susceptible to wear and tear, both from...Read more about Driveway Sealing
Blown-In Insulation Pumps out Protection
All walls need some kind of insulation otherwise you're risking a loss of heat in your home through cool drafts, thermal leakage, or actual condensation and damage along the...Read more about Blown Insulation
Clean the Gutters? No Thanks.
Nobody enjoys cleaning gutters. It's why we have kids, really, so we can send Junior up there a couple of times a year to hang off the roof ledge and scrape out the leaves and...Read more about Gutter Covers
Masonite Siding: A Stronger Alternative
If your wood siding is swelling, cracking, or constantly needs repainting, then you may want to look into Masonite siding. Masonite boards are synthetically constructed from a...Read on about Masonite Siding
Roof Insulation Captures Escaping Energy
When you turn on the furnace, your HVAC system is not the only thing keeping your house warm; proper insulation keeps this generated heat inside the home. Even though your walls...Read more about Roof Insulation