How to of the Day
How to Order Food to a Hotel
If you've ever gone hungry during an overnight stay at a hotel that didn't serve food, or, worse, had to suffer through multiple nights of lackluster room service, you might be curious about the etiquette involved in ordering takeout from a nearby eatery. The good news is it couldn't be easier. Getting food delivered to your hotel is just like getting it delivered anywhere else, only with a little more coordination to ensure that your food gets to the right place in a timely manner.

How to Wash a Cast Iron Pot
Cast iron pots are a great tool to have in your kitchen to make soups, stews, or pasta. Enamel cast iron pots have a coating that makes them more resilient, while cast iron skillets are simply made of cast iron. Caring for each cookware with their needs in mind helps to extend their life and keep them around much longer. You can clean off baked-on pieces and stains with a little elbow grease to keep making delicious meals in your cast iron pot for years to come.

How to Ballroom Dance
Ballroom dance is an umbrella term for a variety of dancing styles, including Rumba, Cha Cha, Tango, Waltz, and Fox Trot, to name a few. These dances come from different eras and parts of the world, but they're all formal partner dances with an emphasis on flow and elegance. You can start by practicing the Waltz, Foxtrot, or American Tango, which are some of the more popular versions of this dance style. Learning how to ballroom dance may seem a bit tricky at first, but it's easy to get the hang of once you practice with a partner!

How to Sew Thick Fabric by Hand
If you're hoping to sew thick fabric by hand, there are lots of things you can do to make it easier. Start by using strong sewing tools that will help you move through fabrics like denim, wool, canvas, or leather. There are several stitches that are great for thicker fabrics too. With a little bit of patience and some helpful tools, your thick fabric will be sewn in no time.

How to Make a T Shirt Folder
Folding T-shirts can be a pain, especially if you're trying to pack a bunch for a trip or you're organizing your closet. A T-Shirt folder can help you fold a lot of shirts quickly so they all look neat and organized. You can make a T-shirt holder in just a few minutes using materials you probably already have around the house. Make one for yourself or your kids to make folding T-shirts fast and easy!

Healthy Recipes
Low-Cholesterol Recipes: Homemade Pickled Ginger (Gari)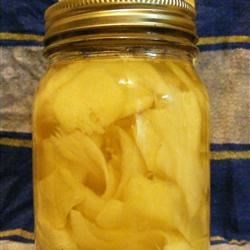 4.76 / 5 Stars | 21 Reviews
by Phoena
"Pickled ginger is called gari or amazu shoga in Japanese. It's served with sushi or sashimi and eaten between different kinds of sushi. It helps to clean your taste buds and enhance the flavors. It's also great with Century Eggs - a Chinese delicacy. You can find prepared pickled ginger in pink or white at most Asian markets but I preferred to make my own and share with family and friends."
Dairy-Free Recipes: Baked Tilapia in Garlic and Olive Oil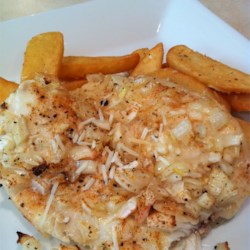 3.92 / 5 Stars | 157 Reviews
by Stephen Carroll
"Baked tilapia, marinated in garlic and olive oil. If you prefer to grill, get your grill hot and put the fish on aluminum foil; grill until desired doneness is reached. "
Mediterranean Diet: Mediterranean Medley Salad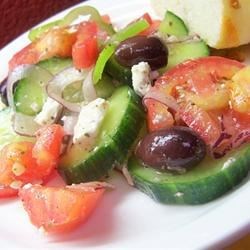 4.66 / 5 Stars | 33 Reviews
by USA WEEKEND
"According to recent studies, a Mediterranean diet is one of the healthiest diets around. This marinated salad made with olive oil and garden fresh vegetables is a good introduction to this healthy eating style."
Diabetic Recipes: Honeydew Blueberry Soup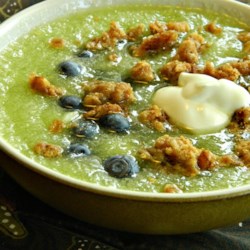 4.04 / 5 Stars | 19 Reviews
by J. Carlson
"Honeydew melon is pureed, combined with whole blueberries and chilled before being served with an oatmeal cookie crumb topping."
Raw Food Diet: Avocado Mango Salsa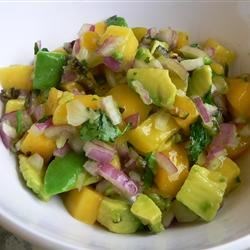 4.8 / 5 Stars | 145 Reviews
by Six Pack To Go
"Yowzers! Sweet and hot salsa with tangy mangoes and habaneros. Great with pork, chicken or fish or just with chips. You can omit the habaneros and add red bell peppers for a non-spicy version, but then again, why would you want to? Remember, ALWAYS wear gloves when working with habaneros!"
Home Improvement
Protect Your Driveway
Driveway sealing is an easy and cost effective way to protect and prolong the life of your driveway. Asphalt surfaces are particularly susceptible to wear and tear, both from...Read more about Driveway Sealing
Blown-In Insulation Pumps out Protection
All walls need some kind of insulation otherwise you're risking a loss of heat in your home through cool drafts, thermal leakage, or actual condensation and damage along the...Read more about Blown Insulation
Clean the Gutters? No Thanks.
Nobody enjoys cleaning gutters. It's why we have kids, really, so we can send Junior up there a couple of times a year to hang off the roof ledge and scrape out the leaves and...Read more about Gutter Covers
Masonite Siding: A Stronger Alternative
If your wood siding is swelling, cracking, or constantly needs repainting, then you may want to look into Masonite siding. Masonite boards are synthetically constructed from a...Read on about Masonite Siding
Roof Insulation Captures Escaping Energy
When you turn on the furnace, your HVAC system is not the only thing keeping your house warm; proper insulation keeps this generated heat inside the home. Even though your walls...Read more about Roof Insulation