How to of the Day
How to Make a Ladybug Costume
It's easy to make a no-sew ladybug costume for you or your little one using things you might already have on hand. Create red ladybug wings with black spots using fabric or cardboard and make a simple antennae headband. When you're ready to dress up, just wear the wings over a black shirt and add a few details, such as a ladybug mask or makeup spots. Pair the costume with the antennae headband and have fun!

How to Make Espresso Powder
Espresso powder is most often used by bakers to enhance the flavor of brownies, cookies, and chocolate cakes. You can buy it from specialty stores, but you can also make a batch of your own espresso powder at home. All you need is espresso beans, a baking sheet, and a coffee grinder. Use your espresso powder to amp up baked goods, make a delicious steak rub, and even whip together a delicious hot beverage.

How to Style Clothes You Already Have
Next time you're staring at your closet, thinking, "There's nothing to wear," resist your urge to blow a bunch of money on a shopping spree. Instead, re-style the clothes you already own. Mix and match outfits by layering in new ways and switching your shoes. Freshen up your plain shirts and pants with some rolling, cuffing, and tying and playing with accessories. You can also modify the clothes you own by distressing, cutting, tailoring, or dying. Soon you'll feel like you have a whole new wardrobe!

How to Peel a Pumpkin
Pumpkins are famous for being turned into jack-o'-lanterns, but this type of squash plant can also be used for making many delicious dishes. In order to do so, however, the skin must be peeled off. Pumpkins used for cooking, unlike those used for carving, have thicker skins that cover the fleshy fruit. Peeling the skin off is not a hassle with a vegetable peeler or sharp knife and a little dedication.

How to Make Wine Bottle Wind Chime
Wind chimes are a pretty way to decorate your porch. When the wind blows, they will make a gentle tinkling noise. While you can always buy one from the store, making your own wind chime is easy. All you need is a glass bottle, some ornaments and key rings, and a bit of chain or cording.

Healthy Recipes
Low-Cholesterol Recipes: Homemade Pickled Ginger (Gari)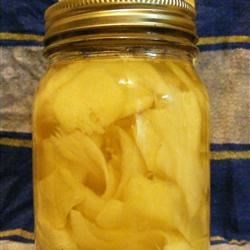 4.76 / 5 Stars | 21 Reviews
by Phoena
"Pickled ginger is called gari or amazu shoga in Japanese. It's served with sushi or sashimi and eaten between different kinds of sushi. It helps to clean your taste buds and enhance the flavors. It's also great with Century Eggs - a Chinese delicacy. You can find prepared pickled ginger in pink or white at most Asian markets but I preferred to make my own and share with family and friends."
Dairy-Free Recipes: Baked Tilapia in Garlic and Olive Oil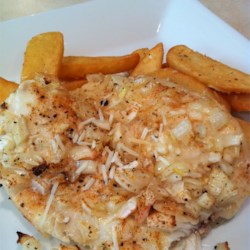 3.92 / 5 Stars | 157 Reviews
by Stephen Carroll
"Baked tilapia, marinated in garlic and olive oil. If you prefer to grill, get your grill hot and put the fish on aluminum foil; grill until desired doneness is reached. "
Mediterranean Diet: Mediterranean Medley Salad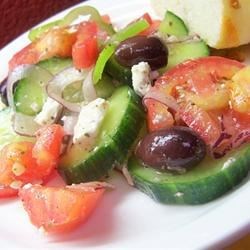 4.66 / 5 Stars | 33 Reviews
by USA WEEKEND
"According to recent studies, a Mediterranean diet is one of the healthiest diets around. This marinated salad made with olive oil and garden fresh vegetables is a good introduction to this healthy eating style."
Diabetic Recipes: Honeydew Blueberry Soup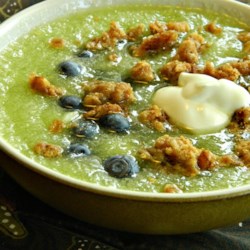 4.04 / 5 Stars | 19 Reviews
by J. Carlson
"Honeydew melon is pureed, combined with whole blueberries and chilled before being served with an oatmeal cookie crumb topping."
Raw Food Diet: Avocado Mango Salsa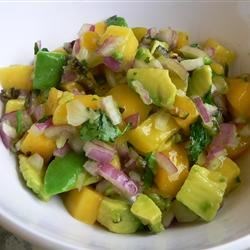 4.8 / 5 Stars | 145 Reviews
by Six Pack To Go
"Yowzers! Sweet and hot salsa with tangy mangoes and habaneros. Great with pork, chicken or fish or just with chips. You can omit the habaneros and add red bell peppers for a non-spicy version, but then again, why would you want to? Remember, ALWAYS wear gloves when working with habaneros!"
Home Improvement
Protect Your Driveway
Driveway sealing is an easy and cost effective way to protect and prolong the life of your driveway. Asphalt surfaces are particularly susceptible to wear and tear, both from...Read more about Driveway Sealing
Blown-In Insulation Pumps out Protection
All walls need some kind of insulation otherwise you're risking a loss of heat in your home through cool drafts, thermal leakage, or actual condensation and damage along the...Read more about Blown Insulation
Clean the Gutters? No Thanks.
Nobody enjoys cleaning gutters. It's why we have kids, really, so we can send Junior up there a couple of times a year to hang off the roof ledge and scrape out the leaves and...Read more about Gutter Covers
Masonite Siding: A Stronger Alternative
If your wood siding is swelling, cracking, or constantly needs repainting, then you may want to look into Masonite siding. Masonite boards are synthetically constructed from a...Read on about Masonite Siding
Roof Insulation Captures Escaping Energy
When you turn on the furnace, your HVAC system is not the only thing keeping your house warm; proper insulation keeps this generated heat inside the home. Even though your walls...Read more about Roof Insulation