Quote of the Day
Charles Lamb
"Here cometh April again, and as far as I can see the world hath more fools in it than ever."

Abraham Lincoln
"Tact is the ability to describe others as they see themselves."

Rudyard Kipling
"Words are, of course, the most powerful drug used by mankind."

Alphonse Karr
"The more things change, the more they are the same."

How to of the Day
How to Dye Pasta
Dyed pasta is great to use in countless craft projects, and it's also excellent for small children engaging in sensory play. Best of all, it's so easy to make at home. All you need is rubbing alcohol, freezer bags, food coloring, and the dried pasta shapes of your choice. You can also make edible colored pasta, which is even easier and requires no alcohol or vinegar!

How to Heal Dry Cracked Hands
If you've been washing your hands more than usual to keep germs at bay, you've probably noticed the skin on your hands getting dry. Over time, you might wind up with chapped or cracked hands. You definitely don't want to stop washing your hands, but luckily, there are lots of remedies that can help! If the problem is mild, you might want to start with natural remedies (some of which you may already have around the house). If your hands are severely dry, or if the skin is cracking, you may need to use commercial products or talk to your doctor about stronger treatments.

How to Take Food Pictures for Instagram
If you use Instagram, you've probably seen enticing food posts and photos. With the right preparation, you can take these mouth-watering photos as well. Start planning the shot before the meal is ready. Set up in natural light and use colorful, eye-catching ingredients. Experiment with different angles and lighting until you find the one that gives you the best results. If you want to get sharper photos, adjust your camera settings or edit the pictures with an app or filter. After this, your photo is all ready to post.

How to Handle the Stress of Planning Your Future (for College Students)
Planning for your future is exciting, but it can also be really stressful. As a college student, you may be thinking about what you're going to do after graduation. A job, more school, a career path, or even traveling are all paths that you could take. To handle the stress of planning for your future, try to solidify your plan, avoid comparing yourself to others, and focus on your day-to-day experiences to turn graduation into a positive milestone rather than a negative one.

How to Preserve Roses in Resin
Instead of throwing away that beautiful bouquet of roses, use them to create a keepsake you can enjoy for a long time to come. By preserving roses in resin, you can make paperweights, decorative accents, or personal gifts to give to others. It's best to use dried roses so their coloring stays vibrant, and it takes about 5-10 days to dry them by hanging them upside down. After you've dried the roses, you should be able to complete this project from beginning to end within 4-5 hours.

Healthy Recipes
Low-Cholesterol Recipes: Homemade Pickled Ginger (Gari)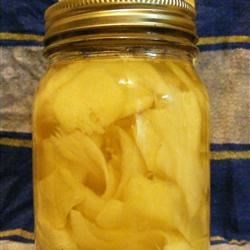 4.76 / 5 Stars | 21 Reviews
by Phoena
"Pickled ginger is called gari or amazu shoga in Japanese. It's served with sushi or sashimi and eaten between different kinds of sushi. It helps to clean your taste buds and enhance the flavors. It's also great with Century Eggs - a Chinese delicacy. You can find prepared pickled ginger in pink or white at most Asian markets but I preferred to make my own and share with family and friends."
Dairy-Free Recipes: Baked Tilapia in Garlic and Olive Oil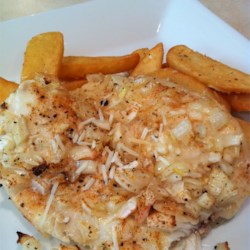 3.92 / 5 Stars | 157 Reviews
by Stephen Carroll
"Baked tilapia, marinated in garlic and olive oil. If you prefer to grill, get your grill hot and put the fish on aluminum foil; grill until desired doneness is reached. "
Mediterranean Diet: Mediterranean Medley Salad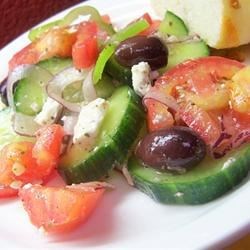 4.66 / 5 Stars | 33 Reviews
by USA WEEKEND
"According to recent studies, a Mediterranean diet is one of the healthiest diets around. This marinated salad made with olive oil and garden fresh vegetables is a good introduction to this healthy eating style."
Diabetic Recipes: Honeydew Blueberry Soup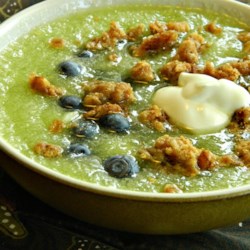 4.04 / 5 Stars | 19 Reviews
by J. Carlson
"Honeydew melon is pureed, combined with whole blueberries and chilled before being served with an oatmeal cookie crumb topping."
Raw Food Diet: Avocado Mango Salsa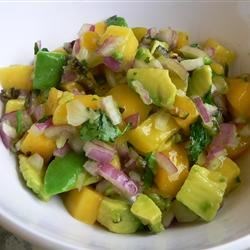 4.8 / 5 Stars | 145 Reviews
by Six Pack To Go
"Yowzers! Sweet and hot salsa with tangy mangoes and habaneros. Great with pork, chicken or fish or just with chips. You can omit the habaneros and add red bell peppers for a non-spicy version, but then again, why would you want to? Remember, ALWAYS wear gloves when working with habaneros!"
Home Improvement
Protect Your Driveway
Driveway sealing is an easy and cost effective way to protect and prolong the life of your driveway. Asphalt surfaces are particularly susceptible to wear and tear, both from...Read more about Driveway Sealing
Blown-In Insulation Pumps out Protection
All walls need some kind of insulation otherwise you're risking a loss of heat in your home through cool drafts, thermal leakage, or actual condensation and damage along the...Read more about Blown Insulation
Clean the Gutters? No Thanks.
Nobody enjoys cleaning gutters. It's why we have kids, really, so we can send Junior up there a couple of times a year to hang off the roof ledge and scrape out the leaves and...Read more about Gutter Covers
Masonite Siding: A Stronger Alternative
If your wood siding is swelling, cracking, or constantly needs repainting, then you may want to look into Masonite siding. Masonite boards are synthetically constructed from a...Read on about Masonite Siding
Roof Insulation Captures Escaping Energy
When you turn on the furnace, your HVAC system is not the only thing keeping your house warm; proper insulation keeps this generated heat inside the home. Even though your walls...Read more about Roof Insulation