How to of the Day
How to Make a Gumball Machine Fish Tank
Aquariums are an easy, relatively low-maintenance way to keep a pet at your home. If you'd like to create a fun twist on this aquatic environment, try renovating a gumball machine with special aquarium supplies. Once you've cleaned out your gumball machine and made a few cosmetic changes, use power tools and sealant to trim and install aquarium flooring in your new tank. After you've attached the filter and added in some fun lights and decorations, you'll be ready to introduce some fish into your new tank!

How to Hang Bikes from the Ceiling
While bikes are convenient and useful ways to get exercise, they aren't as practical when the weather gets cold and icy. Instead of having your bike take up space in your home, consider hanging it from the ceiling of your garage, attic, basement, or other storage area! If you're looking for a simple way to hang up your bikes, try attaching a rubber hook to a ceiling joist and dangling your equipment by one wheel. If you're looking for a more convenient way to lift and lower your bikes, try using a pulley system instead!

How to Care for an 8 Week Old Puppy
At 8 weeks of age, your puppy is ready to leave its mother and littermates, and join your family. Your focus should be on your puppy's basic needs of eating, drinking, sleeping, playing, and eliminating. Around this time, a puppy is also becoming more curious and interested in its environment, so this is the best time to start teaching your puppy everything it needs to know!

How to Get Rid of Bad Smells in Your Fridge
Over time, it's natural for most refrigerators to build up a slightly unpleasant aroma. While the smell can be off-putting, it's not doing any harm to your food itself. If you'd like to remove lingering food smells before they permanently soak into the interior of your fridge, start by throwing away any bad food. You can also place a deodorizer or 2—like coffee grounds and activated charcoal—on an upper shelf. To prevent bad smells in the first place, throw out food as soon as it begins to spoil, and always store food in airtight containers.

How to Clear Your Sinuses and Ears
Your sinuses and ears are connected by way of your Eustachian tubes. So, if they get clogged or inflamed, then you can feel awful pressure and congestion in both of them at the same time. Fortunately, there are things you can do to try to clear your sinuses and ears. You can work to decongest your sinuses by drinking plenty of water, using medication, and moisturizing your sinuses. You can also help them drain on their own by avoiding temperature fluctuations, pressure changes, and substances like caffeine and alcohol, which can make your symptoms worse. If your symptoms get worse or don't improve after more than a week, see your doctor.

Healthy Recipes
Low-Cholesterol Recipes: Homemade Pickled Ginger (Gari)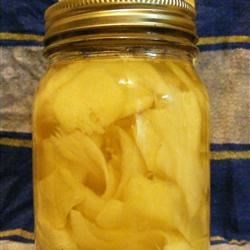 4.76 / 5 Stars | 21 Reviews
by Phoena
"Pickled ginger is called gari or amazu shoga in Japanese. It's served with sushi or sashimi and eaten between different kinds of sushi. It helps to clean your taste buds and enhance the flavors. It's also great with Century Eggs - a Chinese delicacy. You can find prepared pickled ginger in pink or white at most Asian markets but I preferred to make my own and share with family and friends."
Dairy-Free Recipes: Baked Tilapia in Garlic and Olive Oil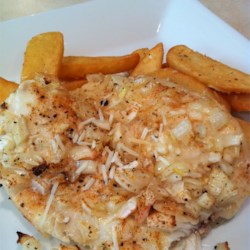 3.92 / 5 Stars | 157 Reviews
by Stephen Carroll
"Baked tilapia, marinated in garlic and olive oil. If you prefer to grill, get your grill hot and put the fish on aluminum foil; grill until desired doneness is reached. "
Mediterranean Diet: Mediterranean Medley Salad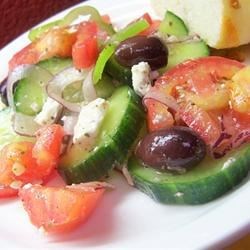 4.66 / 5 Stars | 33 Reviews
by USA WEEKEND
"According to recent studies, a Mediterranean diet is one of the healthiest diets around. This marinated salad made with olive oil and garden fresh vegetables is a good introduction to this healthy eating style."
Diabetic Recipes: Honeydew Blueberry Soup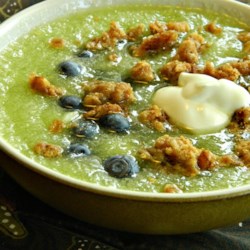 4.04 / 5 Stars | 19 Reviews
by J. Carlson
"Honeydew melon is pureed, combined with whole blueberries and chilled before being served with an oatmeal cookie crumb topping."
Raw Food Diet: Avocado Mango Salsa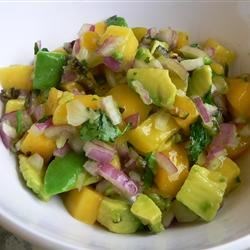 4.8 / 5 Stars | 145 Reviews
by Six Pack To Go
"Yowzers! Sweet and hot salsa with tangy mangoes and habaneros. Great with pork, chicken or fish or just with chips. You can omit the habaneros and add red bell peppers for a non-spicy version, but then again, why would you want to? Remember, ALWAYS wear gloves when working with habaneros!"
Home Improvement
Protect Your Driveway
Driveway sealing is an easy and cost effective way to protect and prolong the life of your driveway. Asphalt surfaces are particularly susceptible to wear and tear, both from...Read more about Driveway Sealing
Blown-In Insulation Pumps out Protection
All walls need some kind of insulation otherwise you're risking a loss of heat in your home through cool drafts, thermal leakage, or actual condensation and damage along the...Read more about Blown Insulation
Clean the Gutters? No Thanks.
Nobody enjoys cleaning gutters. It's why we have kids, really, so we can send Junior up there a couple of times a year to hang off the roof ledge and scrape out the leaves and...Read more about Gutter Covers
Masonite Siding: A Stronger Alternative
If your wood siding is swelling, cracking, or constantly needs repainting, then you may want to look into Masonite siding. Masonite boards are synthetically constructed from a...Read on about Masonite Siding
Roof Insulation Captures Escaping Energy
When you turn on the furnace, your HVAC system is not the only thing keeping your house warm; proper insulation keeps this generated heat inside the home. Even though your walls...Read more about Roof Insulation