Quote of the Day
Malcolm Forbes
"Failure is success if we learn from it."

Lewis Mumford
"A certain amount of opposition is a great help to a man. Kites rise against, not with, the wind."

Martin Luther King, Jr.
"We are not makers of history. We are made by history."

Mark Twain
"Thousands of geniuses live and die undiscovered - either by themselves or by others."

How to of the Day
How to Stop Getting Emails from LinkedIn
This wikiHow will teach you how to stop getting emails from LinkedIn using a browser or the mobile app. When you create a LinkedIn account, you might be getting a lot of emails that you don't want. If clicking Unsubscribe at the bottom of the email does not work for you, then continue to your account settings to change the notifications.

How to Get Even Brows
Eyebrows, eyebrows—it seems like they're everywhere and always on point. If you struggle with shaping your brows and getting them to look wonderfully even, there are a few helpful tips that can up your brow game and get them Instagram-ready. Grab an eyebrow pencil and a mirror—even brows are just a few minutes away!

How to Use Fish Stock
While not quite as well-known as chicken, beef, or vegetable stock, fish stock can pack a punch in a wide variety of recipes. Typically used in seafood-heavy dishes, fish stock can help enhance the flavors a lot more. You can make your fish stock or use pre-made stock in a variety of tasty dishes that you share with your friends and family.

How to Apply Epoxy on Wood
Epoxy resin comes in the form of a 2-part liquid that hardens into a shiny, durable coating once it's mixed together. It's great for covering wood to create a protective, beautiful layer on top and is used in lots of different craft projects. To cover wood with epoxy, you'll need an epoxy kit that comes with the resin and hardener, as well as some stirring and spreading tools. While epoxy takes at least 24 hours to harden, the process of applying it to wood is relatively easy and quick.

How to Dance Corridos
Corrido is a genre of music that developed in Mexico during the 1800s. Corrido songs are typically folk-ballads that tell fictional or historical stories. Due to the genre's foundation in rural traditions, corrido dances share a lot in common with traditional western line dances. While there isn't a specific singular set of steps used to dance to corridos, there are several distinct sequences of steps that are often combined together. These sequences include the sideward step-close, the grapevine, and the soldado side-step.

Healthy Recipes
Low-Cholesterol Recipes: Homemade Pickled Ginger (Gari)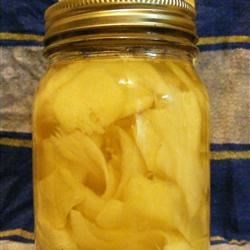 4.76 / 5 Stars | 21 Reviews
by Phoena
"Pickled ginger is called gari or amazu shoga in Japanese. It's served with sushi or sashimi and eaten between different kinds of sushi. It helps to clean your taste buds and enhance the flavors. It's also great with Century Eggs - a Chinese delicacy. You can find prepared pickled ginger in pink or white at most Asian markets but I preferred to make my own and share with family and friends."
Dairy-Free Recipes: Baked Tilapia in Garlic and Olive Oil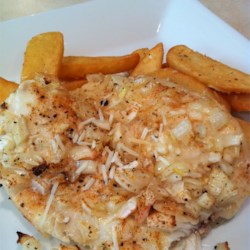 3.92 / 5 Stars | 157 Reviews
by Stephen Carroll
"Baked tilapia, marinated in garlic and olive oil. If you prefer to grill, get your grill hot and put the fish on aluminum foil; grill until desired doneness is reached. "
Mediterranean Diet: Mediterranean Medley Salad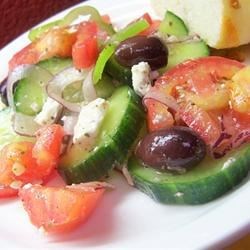 4.66 / 5 Stars | 33 Reviews
by USA WEEKEND
"According to recent studies, a Mediterranean diet is one of the healthiest diets around. This marinated salad made with olive oil and garden fresh vegetables is a good introduction to this healthy eating style."
Diabetic Recipes: Honeydew Blueberry Soup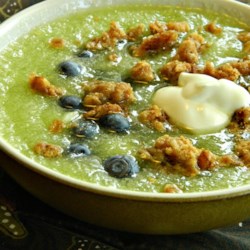 4.04 / 5 Stars | 19 Reviews
by J. Carlson
"Honeydew melon is pureed, combined with whole blueberries and chilled before being served with an oatmeal cookie crumb topping."
Raw Food Diet: Avocado Mango Salsa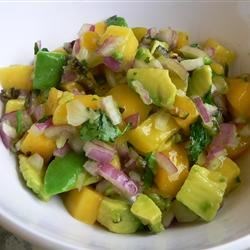 4.8 / 5 Stars | 145 Reviews
by Six Pack To Go
"Yowzers! Sweet and hot salsa with tangy mangoes and habaneros. Great with pork, chicken or fish or just with chips. You can omit the habaneros and add red bell peppers for a non-spicy version, but then again, why would you want to? Remember, ALWAYS wear gloves when working with habaneros!"
Home Improvement
Protect Your Driveway
Driveway sealing is an easy and cost effective way to protect and prolong the life of your driveway. Asphalt surfaces are particularly susceptible to wear and tear, both from...Read more about Driveway Sealing
Blown-In Insulation Pumps out Protection
All walls need some kind of insulation otherwise you're risking a loss of heat in your home through cool drafts, thermal leakage, or actual condensation and damage along the...Read more about Blown Insulation
Clean the Gutters? No Thanks.
Nobody enjoys cleaning gutters. It's why we have kids, really, so we can send Junior up there a couple of times a year to hang off the roof ledge and scrape out the leaves and...Read more about Gutter Covers
Masonite Siding: A Stronger Alternative
If your wood siding is swelling, cracking, or constantly needs repainting, then you may want to look into Masonite siding. Masonite boards are synthetically constructed from a...Read on about Masonite Siding
Roof Insulation Captures Escaping Energy
When you turn on the furnace, your HVAC system is not the only thing keeping your house warm; proper insulation keeps this generated heat inside the home. Even though your walls...Read more about Roof Insulation